The Importance of Consistency in a Strategic Plan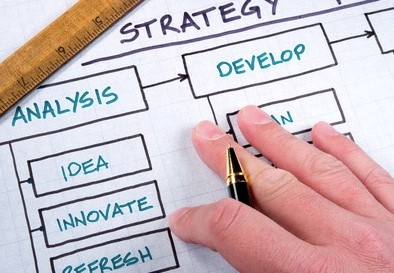 Article by Israel Adedipe
As a senior in college, I have reached a point in which I will be presenting myself to the outside world in the form of my skills, strengths, and ideas. To make the best presentation possible, I had to spend four years with my advisor who helped to define my vision for myself as well as my plan for when I eventually graduate. One thing that quickly stands out in this strategic planning phase is the need for consistency in my plan. There is no point in being a Marketing major (who plans on graduating in 4 years) and taking chemistry classes; unless that's part of my plan (it isn't). The same principle applies to firms with a goal for their future (which all firms should), it is important to seek consistency in your strategic marketing plan for many reasons, some of which are listed below.

Lays a solid foundation – if someone is building a house but they leave holes in the foundation and or use materials that are inconsistent with each other, when a storm comes, the house will not stand. The same theory applies to individuals and business. When putting together a marketing plan in your business, make sure that all aspects of that plan are consistent with your mission statement, vision, etc. this lays a great foundation by giving you a clearer view of your firm as well as helping you to plan for future events.

Helps discover Competitive Advantages – a basic understanding of Business strategy 101 is to know your competitive advantages and to exploit them, otherwise you're not going to be competitive. A lesson that I've learned over my four years of school and that I believe will be reinforced in the business world is that consistency helps you discover your strengths and your weaknesses. Through hours of studying, I have discovered about myself that I study much better at night than during the day, I do really well on essays, and I can give a mean presentation. You bet I'm going to exploit those strengths and fortify those weaknesses to turn them into better grades.

Helps in time of crises – Having a consistent and up to date marketing plan is invaluable during times of crises. There is a saying that goes "you're only as strong as your weakest link," and that saying rings very true for firms who have been or will be in the public eye at some point in their lifetime (which is every firm). Having a consistent marketing plan helps better prepare you for when these crises come.

The importance of a consistent marketing plan cannot be undervalued to an individual or firm. Just as I had to meet with my advisor over a period of four years to tweak and constantly go over my plan, so a firm must also be constantly going over their marketing materials to make sure that it stays consistent with their mission, vision, and goals. An integral part of this process is to remember that this is not a one size fits all scenario. There is no point in being a marketing major and asking a chemistry advisor to help put together my four year plan, when putting together your marketing plan, essentially what defines you, make sure it is with a communications firm that can do what you expect and do it well.