Reach Out and Get New Business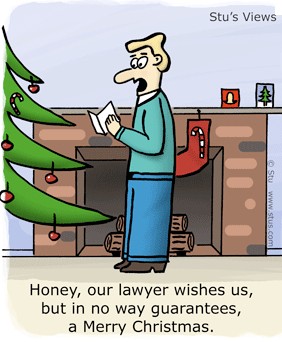 Make it your goal to get your Christmas list, cards and gifts together in the first two weeks of November. Here's some great ideas for making your firm's Christmas message stand out in the stack!

Include a picture of your immediate staff or if possible, the firm. People love to look at people. This is also a great opportunity to put a name to a face as your clients or referrals will get many calls throughout the year from people they never see.

Add a video aspect to your card. Videotape a quick holiday message, upload it to You Tube and include a QR code in your card for direct smart phone access.

Include a hand-written heartfelt thanks to special clients or referral sources you have been in direct contact with throughout the year. If you have time, hand-deliver a gift. Your special clients will appreciate the extra attention.